October, the Song of Victory is Played Again.
Views:2 Author:Site Editor Publish Time: 2019-05-17 Origin:Site
October is the golden harvest season.
In October, Jiangsu Baidelite Solar Technology Co., Ltd. obtained the Brazilian Inmetro certificate and the Eur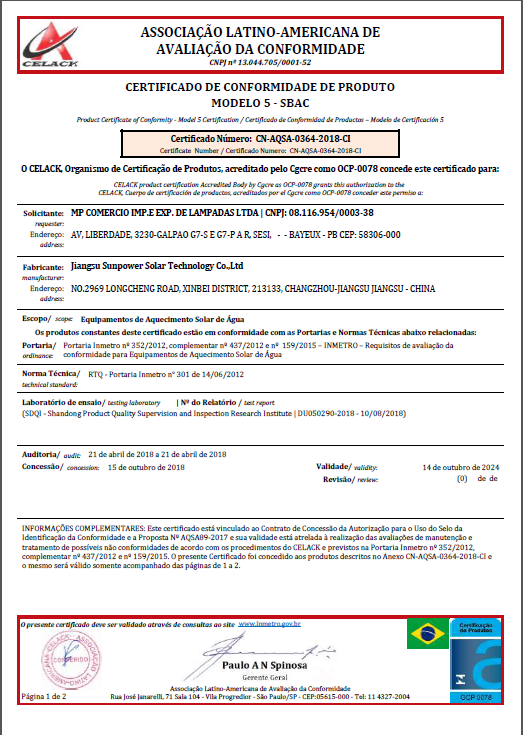 opean Solar Keymark certificate.
In October, Jiangsu Baidelite Solar Technology Co., Ltd. participated in the second final review meeting of the seven national energy bureau standards in Beijing.

In October, the sales of Jiangsu Baidelite Solar Technology Co., Ltd. increased by more than 30% over the same period. Since the establishment of the company, Baidelite has maintained the top three in exporting foreign trade. In addition to obtaining certifications from many countries and international organizations, it has also participated in the formulation of international standards and has become one of the most qualified companies in China.
Avoiding disorderly and malicious competition, the development of real estate and public construction projects, the domestic market has also achieved good results. Baidelite always insists concentrating on products, professional standards, and technology. It is a miracle to play a high-profile song of victory in a shrinking market.
Obtaining certifications and participating in the formulation of national standards is not only an honor, but also an inherent requirement of technological innovation.
Baidelite is embracing the world with an open mind.
CONTACT US:
Tel: 0086-519-85083393
Mobile: 13701509293
Inquiry E-Mail: sunpower@sunpower-solar.com