Keep Fighting + Harder work = Super Quality
Views:7 Author:Site Editor Publish Time: 2016-04-27 Origin:Site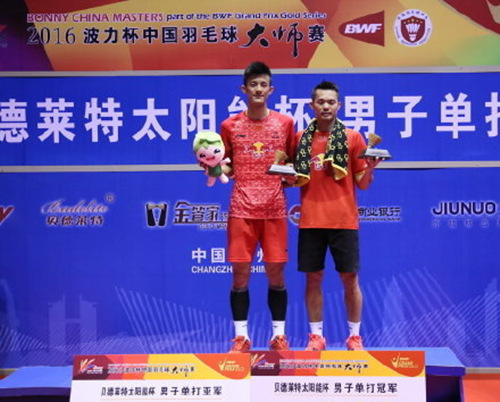 Sunpower full sponsorship of the "2016 Cup China Masters badminton match" successfully concluded on 26 April, "badelite solar Cup" men's singles champion won by Lin Dan. "Super Dan" who show the spirit of hard work and superb skills are sought after by countless people. Because he represents the fundamental things that China is pursuing at present.
In fact, playing and manufacturing products have the same place: the spirit of continuous hard work, skill class, persistent.
Badelite (Sunpower) focuses on the most basic level, continuous research and development of high value-added products, sincere service for customers. It has created many brilliant even if in a generally downturn solar thermal market.
149 patents, one of the 4 most patents companies in the industry, one of the 3 international standard-issuing companies, one of the 2 most global product certificates companies, with national record of energy efficiency testing laboratories, always on the Top 3 of China solar thermal products exports.
Lin Dan finally won the 2016 China Badminton Masters sponsored by sunpower, his spirit of sports and fighting also reflect our determination and confidence in the solar thermal market.